Introducing Storage Essentials
An Integrated Solution for Your Storage Technology Needs.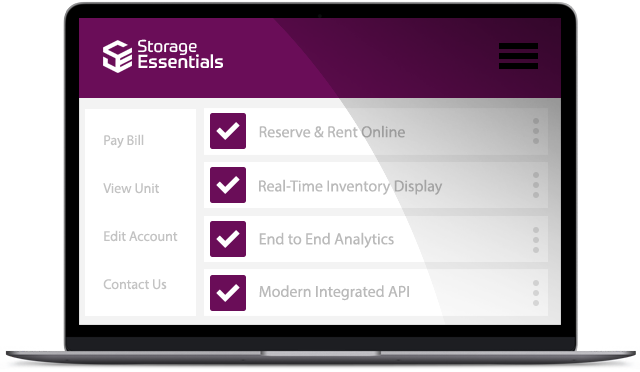 Seamless Website Integration.
Storage Essentials' features integrate seamlessly into your existing site. No more off-site third party visits to process online rentals or payments. From the beginning to the end of the rental process your users stay on your website.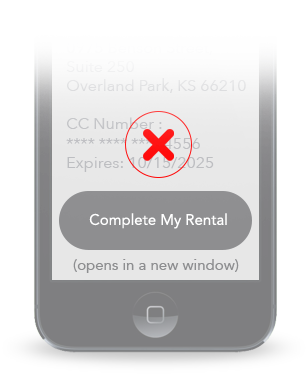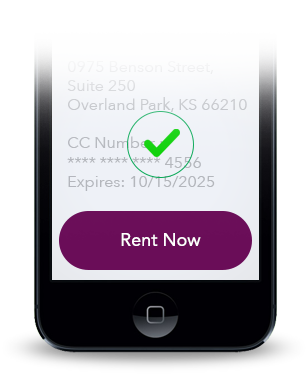 Rental Agreement Management

After you upload a contract to your POS system our API adds it to the rental process, seamlessly making it available to your website visitors.

Online Customer Verification

Verify your customer's identity with Storage Essentials simple-to-use online ID, document, and photo verification tool.
eSignature Signing

No need to have your customers leave your site to sign their rental agreement. We've baked it into the online rental process.

End-to-End Reporting/Tracking

Improve your website metrics and have end-to-end reporting lead source to verified rental.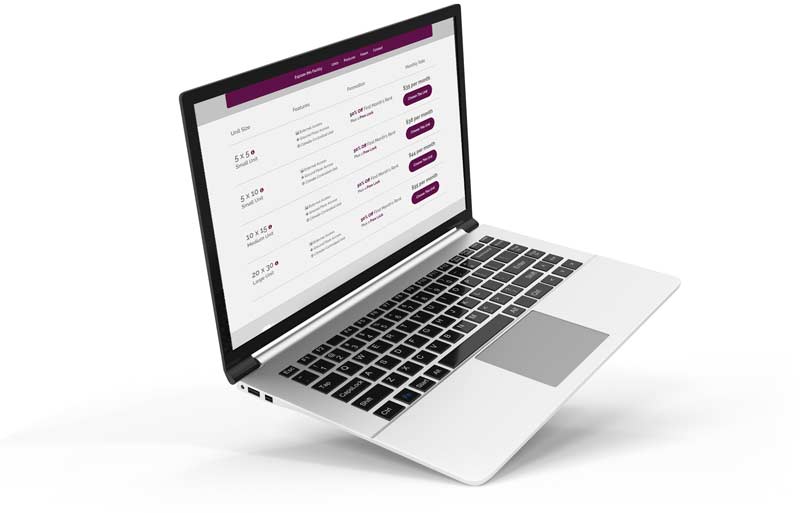 Customize your data.
Storage Essentials integrates with multiple industry software providers to allow for unparalleled customization. Do away with one-size-fits all solutions and take control of your online marketing. Control unit attribute names, inventory display, checkout process and differentiate yourself from the competition.
Think Storage Essentials is right for your business?
No More Metric Blind Spots.
Keeping your customers on your site throughout the rental process can allow you to measure each rental step's performance. Don't lose all that metric data and be in the dark about where your users are abandoning a rental. Storage Essentials allows you to see user behavior from end-to-end in the online rental experience.
End-To-End Metric Support
Popular Analytics Platform Friendly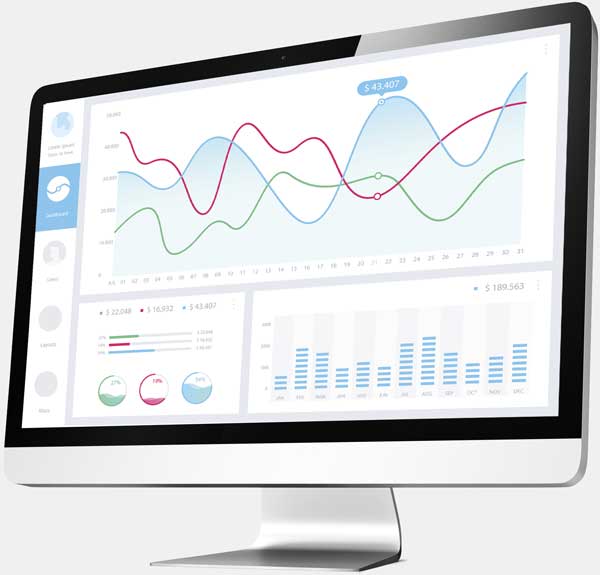 Modern Technical Foundation.
Storage Essentials' makes it easier to customize and speed up your online rental process. You will be able to take advantage of all the latest features from software providers such as Sitelink. Technology moves fast, take comfort in knowing you are on the cutting edge of technology in the storage industry.
Smart Caching

Layers of progressive smart caching allow customers to be served pages more quickly without the need to download repeated content.

Industry Experience.

Our experienced developers - coupled with our client's experience, insight and guidance counts towards a time-tested and more stable software solution.
AWS Foundation

Amazon Web Service integration provides Storage Essential sites with a modern, stable and secure cloud hosting software platform.
Built with using

Lumen